Improve Your Business Performance
A focus on manpower solutions and decades of experience, SMASCO has enhanced the performance and the growth of many Saudi organizations by equipping them with professionals and qualified stable manpower. Explore what a good selection of professionals can do for your business growth.
For ten years and more, SMASCO has served all the sectors in the Kingdom by shaping their inputs in a way that reshaped their outputs with a much better performance. Discuss your company's requirements with us, And we will provide you with advice you need to hear regarding the professional reinforcements to assist with the growth of your business.
People Are All About Communications
If we are talking about manpower, we are talking about the need for instant response and effective communication. Let our professional account managers handle it for you. They will make recommendations, fulfil your manpower request, and equip your organization with the consolidation it needs.



We serve every single region and industry in Saudi Arabia.

Business Clients All Over The Kingdom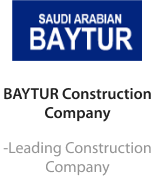 SMASCO Success Story:
Started business with a supply in April 2018 and increased the number of workers by 800%, all of them are currently active. Monthly revenue increased by 1000% from April 2018 to October 2022.
Managed to deploy skilled and semi-skilled workers.
Became one of our most satisfied clients.
Highest worker satisfaction and a low worker turnover rate.
BAYTUR Success Story:
Completed the project of Renovating King Abdullah University of Science and Technology (KAUST) and secured a new construction project in the same place.
Awarding new projects in Neom and King Abdullah Financial District, Riyadh.
SMASCO Success Story:
Business started with a supply of skilled workers in December 2013 and made it into one of our strategic partners that reached 1000+ active workers today, generating a staggering revenue of Millions each month.

Equal satisfaction level from clients and workers, resulting in one of the lowest turnovers of workers.
FAKIEH Success Story:
As of today, Fakieh Poultry Farms occupies a leading position among the giant projects in the Middle East.

Fakieh Poultry Farms has grown to be one of the largest integrated poultry projects in the world.

Opening of multiple new poultry farms and processing units, such as in Bisha, Najran, etc.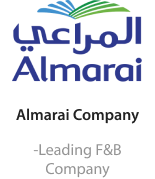 SMASCO Success Story:
In March 2018, we began supplying seasonal workers and have since grown by 500% of active workers.
Become the permanent manpower supplier for their seasonal work at Harvest
ALmarai Success Story:
Almarai's Expansion Is Well-Known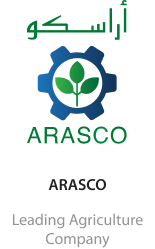 SMASCO Success Story:
We began supplying agricultural workers in January 2019 and have since grown by 450% in terms of the number of workers.

Become a strategic partner of ARASCO by providing excellent service
ARASCO Success Story:
Increased their production by 60% and opened a new production facility in Alkharj.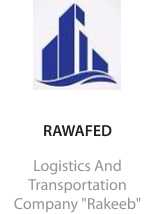 SMASCO Success Story:
Started supplying drivers in November 2021 and currently groups up to hundred of drivers.

Becoming a strategic partner of ours.
Detect the staffing service type you need and find your favorite team. SMASCO covers their required documents, stays, insurance, salaries, and qualifying training when required. Pick up the formula that suits your business way of success.

Innovative and Integrated Home Solutions
Raha is a home workers provider, and integrated solutions for the sector of home workers .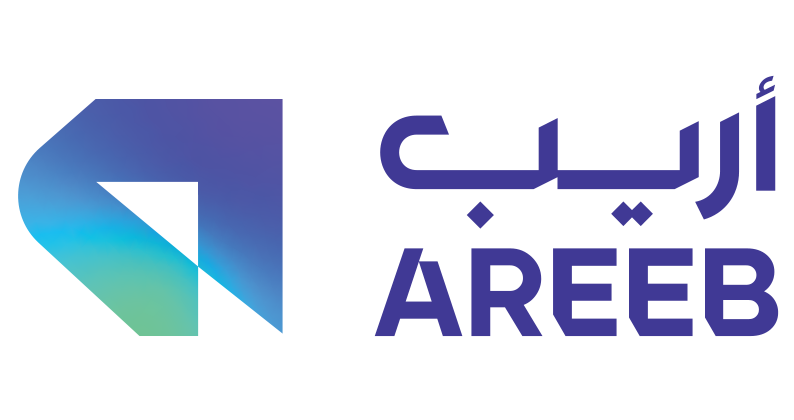 Human Resources Solutions
Areeb is A Saudi HR solutions company that specialized in providing saudi human resources .

Information Technology Solutions
Romoz is a saudi Company that established to provide information technology solutions for small to medium-sized businesses.

Logistic Solutions
Saudi Logistic Services Company SLSC, is a logistics company, that provide innovative solutions to the supply chain for all parcel sectors.

A Better Customer Experience
Terhab is A Saudi CX outsourcing company providing end-to-end CX solutions, by designing & operating CX moments, prior, during, and after sales.

Corporate Venture Capital Company
Saneem is a Saudi company that invests in innovative technology solutions as well as promising startup firms.
Stay up-to-date on our latest projects to maximize the value you receive for your business.
The CEO of #SMASCO, Mr. Ayman AlTammami, and the Senior Director of Planning Department, Eng. Mohammed Al Bakri, met with His Excellency the Ambassador of the Kingdom of Saudi Arabia to the Federal Democratic Republic of Ethiopia, Dr. Fahd bin Obaidullah Al-Hamidani,...
The core of business success has always been people.